Neumonda was founded with the ambition to build the most comprehensive memory application expertise under one roof. We combine three individual companies that all focus on a different aspect of semiconductor memory:
MEMPHIS Electronic, the specialist  Memory  Distributor with more than 18 memory manufacturers in its line card covering all memory technologies from SRAM, SDRAM and DDR1 up to DDR5, flash memory like NAND, NOR and eMMCs as flash modules and a full range of specifically configured DRAM modules.
Intelligent Memory, the Memory Manufacturer that is one of the few to offer DRAM components as well as DRAM modules as well as customizable NAND flash memory portfolio. All with a focus on providing industrial customers and their applications with legacy memory products.
Neumonda Technology, the IP & Test Developer with several patents in DRAM memory and testing that was founded to provide memory and storage solutions to worldwide customers, especially targeting the industrial and specialty market segments.
With this structure, we create a unique memory competence in the market that covers the entire value chain of our customers' needs in memory products and solutions.
This combination is unmatched in the market.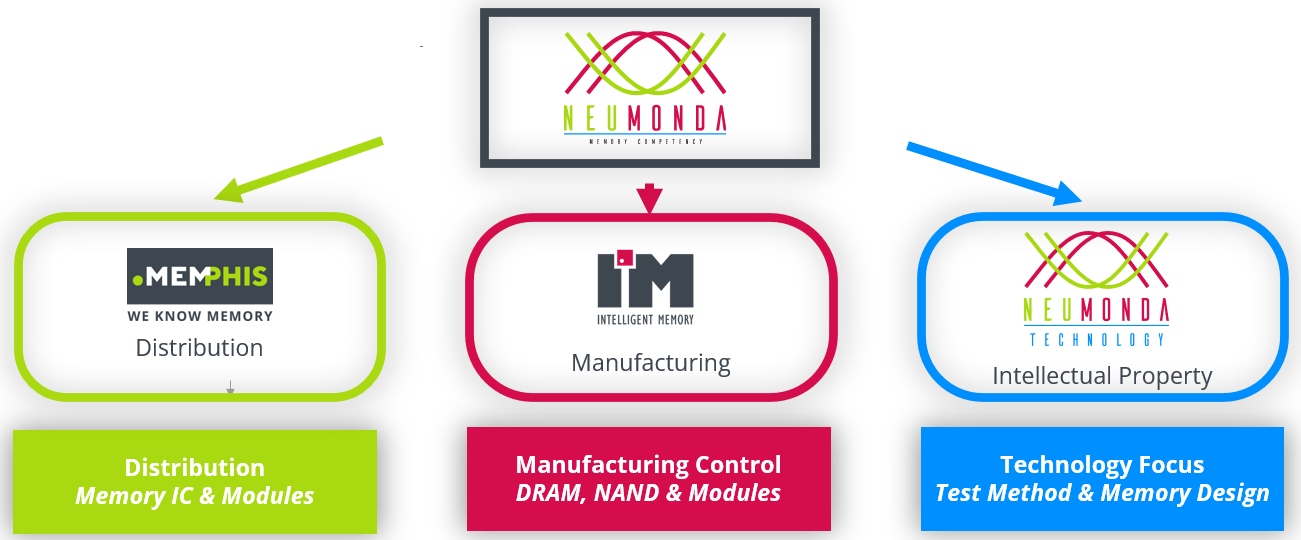 Want to learn more? Meet our management team here.